DIRECT ACCESS
This is the simplest method and the one used most frequently by clinicians and academics but it can also be used by pharmaceutical companies for clinical trials and by other commercial enterprises.
We provide you with a username and password with which you can login to our questionnaire website.
We envisage you accessing the website while with the patient. Once on the website you can choose the questionnaires you need a patient to complete. The website then enters a mode in which the patient can complete each of the questionnaires required without having access to any other information in our system. Once the patient has completed all the questionnaires you are able to print out or save the results to your local computer.
We do not and will not store any patient data or results on our website. We only retain the date and time you accessed the questionnaire. All patient information is erased from our site either as soon as you log out of the website or close the browser and your session expires. It is therefore important that you save or print the results you need before exiting.
EXAMPLE SCREENS
Having logged in, select the screens you want the patient to complete: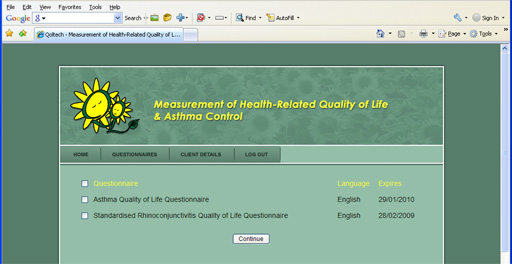 Then enter the patients id: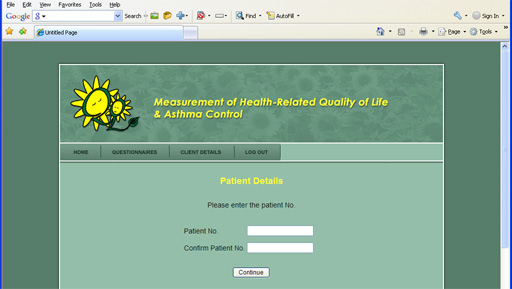 The mode then changes to data entry mode, the menus are removed, and the patient can be left to complete each questionnaire by selecting the 'Start' button and answering the questions: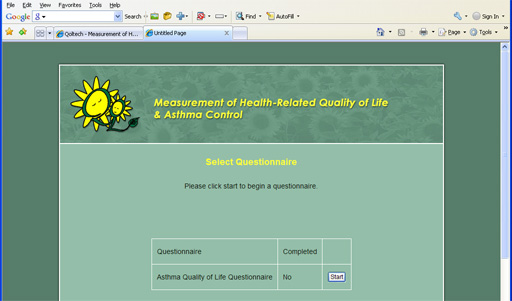 When the 'Start button is selected in the questionnaire is loaded: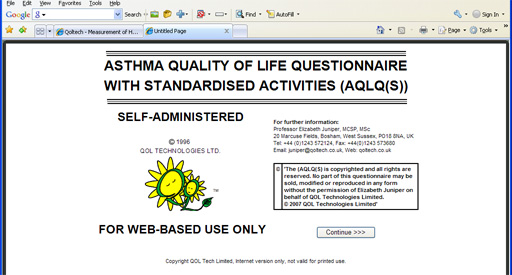 The 'Continue' button takes the patient through each page of the questionnaire. The questions must be completed in order and the patient cannot continue to the next page until all the questions are completed: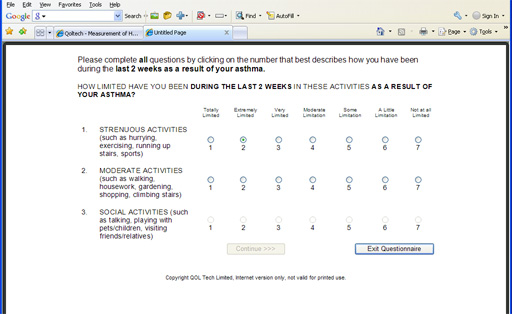 When all the questionnaires are completed a message tells the user to return the screen to the clinician: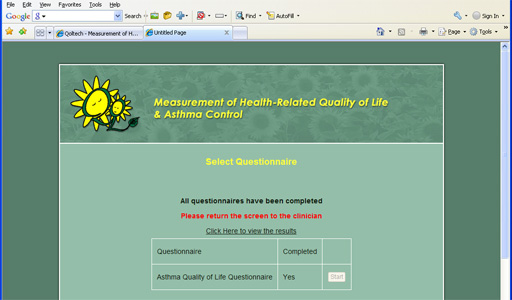 When the clinician clicks to see the results they are asked to enter their login details again: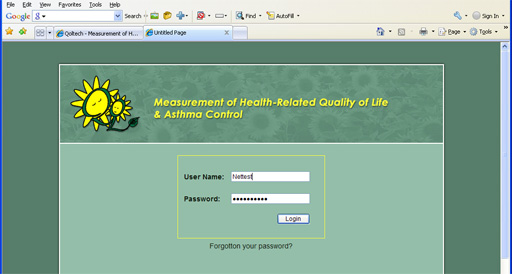 The clinician can then select the preferred format for the results and view the result file for each questionnaire. this file should be printed and/or saved to disk to preserve the results for future reference.