ABOUT US
PROFESSOR ELIZABETH JUNIPER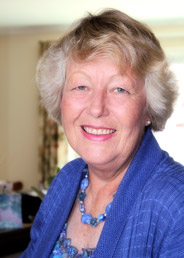 Elizabeth F. Juniper, MCSP, MSc.
Professor Emeritus, Department of Clinical Epidemiology and Biostatistics, McMaster University , Canada
Professor (Liz) Juniper trained as a physiotherapist in London and later, while at the Royal Postgraduate Medical School, took a degree in Medical Physics and Physiological Measurement. In 1973, she emigrated to McMaster University in Canada. After four years in exercise physiology and control of breathing research, she moved to asthma and rhinitis research. Over the next decade, she was the first author of a number of classic methods papers on the measurement of airway hyperresponsiveness and she designed, conducted and published a large number of clinical trials both in asthma and rhinoconjunctivitis.
In 1989, following her post-graduate degree, she received a faculty appointment in the Department of Clinical Epidemiology and Biostatistics at McMaster University and her interests turned to the newly developing area of the assessment of health-related quality of life (HRQL). She has developed and validated disease-specific instruments for adults and children with asthma, and for adults, adolescents and children with rhinoconjunctivitis. Her quality of life questionnaires are used worldwide both in clinical trials and clinical practice. Her Asthma Control Questionnaire is advocated for use in clinical practice by international guidelines. She has developed a number of new technologies in the health measurement field, has published 3 books, 16 book chapters and is the author of more than 140 papers in peer-reviewed journals. She has established an international reputation for developing methods for measuring health status and interpreting the results and is a consultant to both clinicians and commercial organisations wishing to develop their own instruments. In addition, she is a member of the original Evidence-Based Medicine Working Group which has been instrumental in changing the paradigm of clinical management by advocating that evidence from clinical studies should be used to guide clinical practice. For several years, she was the Director of the 'How to Teach Evidence-Based Medicine' workshop at McMaster.
In 2000, she 'retired' with a Professor Emeritus appointment and came home to Bosham, on the south coast of England, where she has a small office and continues her work on questionnaire development, validation and distribution.
Click here to download Professor Juniper's CV
Email: Professor Elizabeth Juniper
MRS JILLY STYLES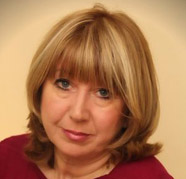 Jilly Styles has worked with Professor Juniper since 2000. She is involved in all aspects of the day to day running of QOL Technologies as well as the administration and distribution of Professor Juniper's questionnaires. She would be pleased to assist with any questions you may have relating to the questionnaires and their application.

Jilly is fully supported by her helpful team consisting of Penny Freeman, Victoria Sayer and Patricia Smith
CONTACT INFORMATION
Professor Elizabeth Juniper/Mrs. Jilly Styles
20 Marcuse Fields
Bosham, West Sussex
P018 8NA, UK
Telephone +44 (0) 1243 572124
Fax +44 (0) 1243 573680